Let's talk wellness... ...you, me, TODOS.
---
With yogurt, it turns out plain and simple is the best

The Mediterranean cuisine is considered some of the most delicious and healthy of all because the simplicity of the recipes exemplifies the quality of the ingredients. FAGE yogurt is exactly that. This strained yogurt, which originates from Greece, tastes so good that it is now available in many specialty and natural food stores across Europe and the US. FAGE yogurt comes in various types of fat content, with 0%, 2%, or Total. Combine FAGE with honey to make a healthy, refreshing desert or with lemon to make a yogurt dressing. Try it today. No regrets. Just deliciousness. (Click below for FAGE recipes and find where to buy). +December 2011

Powered by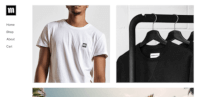 Create your own unique website with customizable templates.