+wellness in winter... ...you, me, TODOS.
---

Be healthy. LIVESTRONG. Anywhere you go.


Whether you are at a cafe or a supermarket, now you can have a plethora of nutritional information at your fingertips. Curious how many calories an apple has? Or how long you have to run to burn those calories? The Calorie Counter App by LIVESTRONG offers a large, searchable database of nutritional and exercise information, making it a healthy app choice this year. The Calorie Counter app runs a simple interface to maximize usability and is compatible across all mobile technology (iPhone, Blackberry, Windows). Below you can find the link to download from the LIVESTRONG website.


---

Flexibility 101 for women

It's the details that make a difference in the shape of one's body. From details of diet to details of stretching, anything can make a difference in striving for positive change. Flexibility in a workout program produces great results because stretching actually helps give muscle shape. To find a 101 workout on stretching for women's health, click on the picture to the right.

---

Flexibility 101 for men

The most overlooked concept in an exercise workout for men is an important one, flexibility. Building muscle is necessary for shape and definition and stretching supplements that action. Other than the relieving tense muscles, stretching helps in increasing range of motion and stability. Incorporate daily stretching and you will feel and see the difference. Click for stretching exercises.
---

5 exercises to implement into your workout

---

Protect your hands, lift better

These are the Nike Structured Training Gloves, they feature a secure wrist strap for a proper fit. They feature various engineered Dri-fit fabrics for fit, durability, and performance with quality stitching patterns. Take it to the next level with your workouts with these exceptionally engineered training gloves by Nike (click below to buy at Dick's).


---

A pull-up a day goes a long way


Develop a strong back with the most convenient pull-up bar out there. It's called the Iron Gym Xtreme by Pro Fit. From wide pullups to work your lateral muscles to tight pulls to work your biceps, the Iron Gym is a way to develop your upper body every time you step into your room. The bar can also be placed on the floor to do wide pushups for your chest, dips for triceps, and against the door for abs. A great investment for yourself and your body. (Click on the picture for a link to buy the Iron Gym from Target.com).

---
Powered by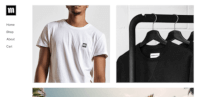 Create your own unique website with customizable templates.