+wellness in winter 2012... ...you, me, TODOS.
---

Put your best face forward

This year make your best effort in having healthy, beautiful skin. Now it takes details such as washing your face in the morning and before bed, moisturizing after, and applying sunblock everyday and maintaining a healthy diet. Start off by picking up what you need like this face wash by Neutrogena. Follow the procedures and sport your healthiest looking face this year.

---

5 exercises to implement into your workout

---

Protect your hands, lift better

These are the Nike Structured Training Gloves, they feature a secure wrist strap for a proper fit. They feature various engineered Dri-fit fabrics for fit, durability, and performance with quality stitching patterns. Take it to the next level with your workouts with these exceptionally engineered training gloves by Nike (click below to buy at Dick's).


---

A pull-up a day goes a long way


Develop a strong back with the most convenient pull-up bar out there. It's called the Iron Gym Xtreme by Pro Fit. From wide pullups to work your lateral muscles to tight pulls to work your biceps, the Iron Gym is a way to develop your upper body every time you step into your room. The bar can also be placed on the floor to do wide pushups for your chest, dips for triceps, and against the door for abs. A great investment for yourself and your body. (Click on the picture for a link to buy the Iron Gym from Target.com).

---
Powered by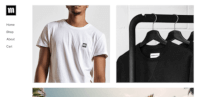 Create your own unique website with customizable templates.