Let's talk technology... ...you, me, TODOS.
---
Update to the newest version iOS 5
Apple has rolled iOS 5 for iPhone, iPad, and iPod Touch, if you have one of these devices it's time to upgrade and enjoy over 200 features that Apple has added to the new version of the OS. Now what is an "OS"? Simple it is the operating system software the device runs. From the moment you turn on your device it begins running the OS. Below is a great video to learn a little more about Apple's iOS 5 which was rolled out with the release of iPhone 4S. +October 2011

Powered by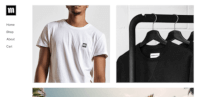 Create your own unique website with customizable templates.