Let's talk technology... ...you, me, TODOS.
---
TODOS Smartphone Guide: Samsung Mobile
Welcome to the second post of TODOS Smartphone Guide where we will introduce you to the latest and greatest smartphones available this holiday season. We will be showing you offerings from Android, Windows Phone and of course iPhone 5. Last time we featured the Nokia Lumia 920 a new competitor to the Samsung Galaxy S3. Samsung and Apple have been in the press recently with lawsuits regarding rounded corners and software with both the iPhone and original Galaxy sporting a similar UI (grid of icons). Well Samsung went out to create some differentiation with the GS3 and it no longer looks like a large iPhone with Samsung branding. The Galaxy S3 is truly a flagship device perhaps the best Android device out there today. For starters has a 4.8 in HD Super AMOLED display. It has a quad-core processor which makes the device run swiftly and virtually lag-free. Android has caught up in the touch response department. Right now the Galaxy S3 comes with Android 4.0 with Samsung's TouchWiz overlay to give it's unique feel and design from other Android devices. The Android 4.1 update is right around the corner. It comes with an 8 megapixel sensor that takes outstanding photos. From test comparisons we've seen it's right on par with the iPhone 5's camera. Unlike the iPhone, the Galaxy S3 features NFC so you can make your mobile payments with Google Wallet. It is also has this cool NFC feature called S-Beam and with it you can enabled it and share photos, videos, songs and playlists with other Galaxy S3s. Being an Android device you get the best Google experience so if you use a lot of Google's services then you should consider this flagship Android device. The Galaxy S3 has been out for a couple months but it still stacks up very well with the best smartphones out there.


Today buying a smartphone is really about what ecosystem you want to buy into. There's Apple's ecosystem with the iDevices, iTunes, iCloud and MacBooks. For Google it's Android, Google docs, Gmail, the best Google Maps, Wallet and more. For Windows Phone there's SkyDrive, Xbox Live, Office, and of course Window Phone 8 which will sycn up with Windows 8, Microsoft's new computer operating system. In fact Windows Phone 8 and Windows 8 will be releasing at the same time. Samsung also will be releasing Windows 8 PCs and announced their first Windows Phone 8 device and it's called the Ativ S. It's similar to its Android cousin the S3 packing the same display, same camera, it's practically a GS3 optimized for Windows Phone 8. So if you like the GS3 and but lean towards the Windows ecosystem then the Ativ S could be right phone for you. +JG:PG for TODOSLifestyle +September 2012


---
Powered by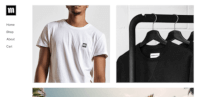 Create your own unique website with customizable templates.