Let's talk technology... ...you, me, TODOS.
---
TODOS Smartphone Guide: Nokia Lumia 920
Welcome to the very first post of TODOS Smartphone Guide where we will introduce you to the latest and greatest smartphones coming this holiday season. We will be showing you offerings from Android, Windows Phone and of course iPhone 5. We will first introduce you to a phone we're eager to see in action and that is the Nokia Lumia 920. Do not get it confused with the previous Lumia 900 which was an excellent phone, well this new Lumia makes the 900 look like an amateur. Nokia as you may heard has been struggling in last couple years. From once the leading mobile phone outfit to now fighting for their survival. Nokia is based in Finland and like most European companies they produce quality hardware, innovative technology and excellent product support. In the war of ecosystems Nokia has joined Windows Phone instead of opting for Android or adopting their own operating system. With the release of Windows Phone 8, Microsoft's latest and greatest operating system is poised to take on Apple and Android in the specs war, and welcomes new hardware to the game. We present to you Nokia's flagship offering and it is pretty impressive. Nokia has one of the best R&D firms and they have brought all their guns out to the party with the Lumia 920. First we'll mention the build quality, it made of a polycarbonate uni-body that screams Nokia build quality. The screen is rounded into the polycarbonate body giving it a seamless integration. Next let's talk about specs screen. It has 1280 X 768 HD+ resolution with 332 ppi (pixels per inch) that's more than the Retina display. What we're excited is about is the PureMotion HD+ technology on the screen. It has a refresh rate 60 Hz, that means when you scroll down, the image does not blur, text remains crisp and clear. Speaking of clear, this also features ClearBlack technology which is a reflection blocking polarized layer that dramatically reduces glare and color washing that you see in other devices, another great Nokia innovation. The previous Lumia 900 already tested out as the most effective smartphone at reducing glare in direct sunlight and Nokia claims that with PureMotion HD+ it will be even better. Which is impressive because the ClearBlack technology is by far the best out there and colors look bright in direct sunlight as we've seen with previous Lumias. Huge win there thanks to Nokia R&D. Also Nokia has included a more sensitive display that reacts to touch even with gloves on! It is pretty amazing and user's in cold settings will benefit and from this technology and will appreciate not having to remove their gloves out on the ski slopes when receiving a call or answering a text message. That's the an impressive display on the Lumia 920. Next is probably the most exciting part: the camera. It is 8.7 MP sensor but what is exciting is the PureView technology which promises to deliver the best camera on a smartphone to date. We first saw PureView with the Nokia 808 PureView phone which featured an incredible 41 MP. Though bulky the phone takes incredible pictures. The Lumia 920 features the second rendition of PureView which focuses on capturing more light for outstanding low light performance. You will be able to take amazing photos in low light settings and the key to that is PureView technology which keeps the shutter open for a few more split seconds allowing the sensor to capture more light. The second innovation with PureView on the Lumia 920 will improve video capture. PureView features floating lens technology which is a crafty mechanism Nokia engineers developed for outstanding image stability. Optical image stabilization (OIS) means videos will be blur free and no more shaky videos even when walking. You can look up videos on YouTube of the Lumia 920 demos with a person purposely shaking the device while taking a video and then playing back a incredibly smooth video capture thanks to OIS and floating lens technology. Other notable features of the phone includes wireless charging which is actually pretty intriguing. Nokia apps and location based services are phenomenal, if you get this device download all the Nokia apps because they are very useful. The devices comes with built-in SatNav with Nokia Drive and great Nokia support on their devices such as timely updates, they really take care of their customers beyond the day you purchase the device. Check out the Lumia 920 below in the video and the device is expected to arrive in late October/early November in time for the holidays. +JG:PG for TODOSLifestyle +September 2012


---
Powered by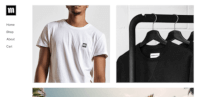 Create your own unique website with customizable templates.