Let's talk insight... ...you, me, TODOS.
---
Tired of your smartphone?
We've
raved
about how easy to use and silky smooth the new Windows Phone 7.5 Mango operating system is. Now for a very limited time you will get a chance to try out a Windows Phone for free. From March 22 to March 29 (This has been extended by Microsoft until April 5th) Microsoft is holding their Smoked By Windows Phone Contest at the Microsoft Store where you challenge a Microsoft Employee to race to see if your smartphone can beat their Windows Phones to accomplish an everyday task. Now if you manage to beat them you win a Hunger Games Edition
HP Folio 13 laptop. If you lose, which you probably will, you'll be eligible to recycle your smartphone and choose from one of the great selection of Windows Phone to take home for free. It's Microsoft's way of getting word out about their operating system and it's a win for you because you get to upgrade to the Windows Phone Mango device of your choice. It's almost too good to be true but all I can say that I was a benefactor of this contest when I traded in my shabby Android for a beautiful White Nokia Lumia 710. The operating system is intuitive and super convenient to learn and use everyday, arguably better than Apple's iOS or Google's Android. If you ask me what's the bes
t
feature of Windows Phone Mango? I'd say how fast and smooth it runs, it never crashes, social networks are deeply integrated into the phone so no more going into apps. And perhaps the best feature, in a sea of iPhone and Android, Windows Phone is definitely refreshing and uniquely different from the rest and in a dame good way. Still not convinced? Go see for yourself at one of the 12 Microsoft Stores before the 29th of March and surely you'll leave the Microsoft Store with a brand new free Windows Phone. To find the nearest Microsoft Store
Click here
. For more info click on the picture below, watch the video to see what the challenge in action (Note Microsoft has increased the prize from $100 USD to A special edition PC). Share with us if you go out and win your free Windows Phone below under the discussion question. +March 2012
---
Powered by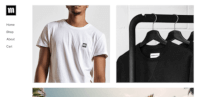 Create your own unique website with customizable templates.