Let's talk travel... ...you, me, TODOS.
---
The world's salty abyss
The world's largest salt flat! You may be wondering what must be so interesting about that? Originally there were lakes in Bolivia that came together and formed layers upon layers of salt that have become to be the worlds largest salt flat to date. Located in southwest Bolivia, there are many tours that go through there and along the way, one can see the many different colored lagunas, vibrant pink flamingos, local animals such as the Andean fox, rabbit and vacuna. The salt flat itself is indescribable. It is close to 4,000 meters above sea level so the Andean people there use coca leaves to calm their altitude sickness. What will catch you eye the most is the journey you take to get there and discover that civilization really has not touched this part of the world. There is a wonderful sense of simplicity to this life with minimal technology. You can stand outside and hear nothing for miles. The serene terrain that you will embark on in the tour Salar de Uyuni in Bolivia will be one to remember. To find more photos of Salar de Uyuni, visit www.damncoolpictures.com. +March 2012

Powered by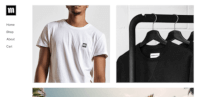 Create your own unique website with customizable templates.