Let's talk sport... ...you, me, TODOS.
---
The New Nike Euro 2012 Kits
We present to you the new line of the Federation Kits designed for Euro 2012 last redesigned for the 2010 World Cup. What stands out about these new kits is the new design elements and dynamic technology. These new kits feature a new aerodynamic fit for today's modern athlete. They also feature Nike's T-Bar seams on the shoulder to reduce irritation caused by chaffing. The laser cut ventilation that regulates the athlete's body temperature first introduced in the 2010 World Cup kits is also brought back for these new kits. Nike claims these kits are 23% lighter than the previous 2010 Federation Kits and 20% stronger in the seams and knit structure. Nike has also focused on lower environmental impact as the shorts are made of 100% recycled polyester and the shirt at a minimum 96%. On average each kit is made of 13 recycled plastic bottles. In addition the kit is complimented with Nike Pro Combat garments to wear under the kit. Nike has designed a Pro Combat Top for warm and cold weather conditions featuring Dri-Fit technology and T-Bar seems and also a slider short with silver colored Anti-abrasion hip and thigh panels to reduce friction between fabrics and on slide tackles, a similar concept to the T-Bar seem. Each kit is designed with national identity as you can see in the video below Officially presenting the 2012 Nike Federation Kits. +JG:PG for TODOSLifestyle +April 2012

---
Powered by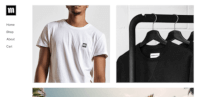 Create your own unique website with customizable templates.