Let's talk sport... ...you, me, TODOS.
---
The case for Germany in Euro 2012
I have been a huge fan of Germany Football team, ever since I was 5. Now, for the first time, I am actually in the time for euro matches. I am going to give you reasons to support Germany as much as I do this summer, and when they win, we can all celebrate, here on TODOSLifestyle. Unlike the guys in TODOS, I am more of the emotional football fan than a technical one, but I know a thing or two of why Germany is likely to win this year in Euro Championships: German national team has the courageous coach, who has dropped the legend Ballack from his team for 2012, just to give a chance to his younger players. That shows this coach will not let anything get in the way of taking his team all the way to the top. We all watched an amazing performance by Germany's very young team in World Cup 2010. Since then, they have only got better. They have the youngest team in Euro this year. History has proven they win with the youngsters. Germany might not do that well when the whole world is watching, but they do wonders when it comes to European championships. They have the great advantage of having the 19-year old, Mario Gotze , who as many believe is the next Messi in the making. His moves in the field are breathtaking. We all have seen the incredible opportunities Philip Lahm creates in the game. And the last but not least, The dedicated fans of Germany from all over the world, all their support and excitement (nail paintings/ face paintings, etc) will be yet another factor making Germany shine this summer, more than ever! IF YOU WANT TO ENJOY WATCHING BEAUTIFUL FOOTBALL THIS SUMMER, TUNE ON GERMANY FOOTBALL, Deutschland Gehen. +Soodeh Nezam for TODOSLIfestyle +June 2012


---
Powered by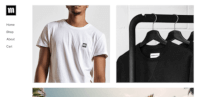 Create your own unique website with customizable templates.