+technology in winter 2012... ...you, me, TODOS.
---

Update to the newest version iOS 5

Apple has rolled iOS 5 for iPhone, iPad, and iPod Touch, if you have one of these devices it's time to upgrade and enjoy over 200 features that Apple has added to the new version of the OS. Now what is an "OS"? Simple it is the operating system software the device runs. From the moment you turn on your device it begins running the OS. Below is a great video to learn a little more about Apple's iOS 5 which was rolled out with the release of iPhone 4S.


---
A great OS you've never heard of

This is Windows Phone 7.5 codenamed Mango. It's a mobile phone operating system developed by Microsoft and it's very well made and extremely polished. What you get is a smooth, sleek, and seamless phone experience. Mango or 7.5 is the second and newest version of the OS and it's a phenomenal successor to the original Windows Phone 7. It looks nothing like iOS, Android OS, or Blackberry. Windows Phone features a beautiful and intuitive user interface that displays live tiles instead of icons which update regularly to keep you up with what matters most (learn a bit more about Windows Phone Mango and see it in action in the video).


---
Now you can see your favorite websites in a beautiful mosaic

Pulse is a smartphone application available for iOS (iPhone & iPad), Android, and now Windows Phone Mango. It beautiful integrates your favorite news sites in a structured mosaic slide-show where you can simply click in and out of articles. It is free and available in the app stores for the platforms mentioned above. Now enjoy you can enjoy all the news amazingly organized in a single application (click on the picture below for more info).


---
A noisy newcomer to the tablet market

This is the Amazon Kindle Fire and it's a game changer in tablet computing. It sports a 7 inch high resolution display running an Amazon customized version of Android. It features a fast dual-core processor, excels in streaming video from, and features a good web browser. At only $199, it is less than half the cost of an iPad. With that said, it is no iPad in terms of versatility, but we think the Kindle Fire is just what most people need in a tablet computer. Watch the video below to see the Kindle Fire in action. It is available for sale at Amazon.com and also at retailers such as Best Buy.


---
Amazing Hardware, Amazing OS

Nokia is renowned for making beautiful hardware. The Finnish manufacture has partnered with Microsoft to enhance the well reviewed relatively new Windows Phone 7 mobile platform and this is what Nokia has come up and it's called the Lumia 800. It features a beautiful seamless design with a 3.7 AMOLED Clear Black touchscreen display that is beautifully molded into the poly-carbonate uni-body. The Clear Black technology produces deep black colors and the AMOLED makes colors look lifelike. This is what you call a high-end handset. It will be available at Windows Stores in an unlocked GSM version optimized for AT&T. Nokia is also offering the Lumia 710 targeted for first time smartphone users on T=Mobile and also a high-end LTE handset coming soon called the Lumia 900.


---

No SOPA for me!

SOPA is presented as the law that will end online piracy, but don't be fooled, there is plenty of fine print included. The Stop Online Piracy Act (SOPA) promotes itself as the law that will end online piracy and bring those who engage in piracy to justice. What it doesn't promote is that this same law will censor the internet, hurt innovation and introduce regulations that will hurt many American businesses. Join Google, Twitter, Facebook and the rest of the internet community in protesting against SOPA by signing the on-line petition at G

oGogle

. If you would like more information on SOPA please visit

The Verge

. (contributed by EM)

---
Introducing you to next version of Windows

Want to take a peek into the future of Windows? Well here it is and it's called Windows 8. It's set to roll out in Fall 2012 and it's going to be running on your PC, Laptop, and Slate (tablet). What most stands out is the "live tile" start screen dubbed as "Metro". In fact it's the same design direction as Windows Phone 7 and the new Xbox interface. The idea behind lives tiles is that information is presented at a glance, you will no longer need to go into an application to see what's happening. It certainly is a refreshing change for computer interfaces and if it's as functional as Windows Phone 7 then Microsoft has a winner with Windows 8, get ready to interact with your Windows PC in new platform. Watch the video to be introduced to Windows 8.


---
Powered by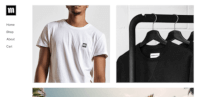 Create your own unique website with customizable templates.