+technology in summer 2012... ...you, me, TODOS.
---

Now conveniently text anywhere

This is the smartphone application called WhatsApp developed by WhatsApp Inc which provides crossplatform instant messaging. It is available for Blackberry OS, iOS, Android, Symbian, and now on Windows Phone 7.5. It is a great alternative to SMS and is ideal for international messaging with your friends across the globe. (Click on the picture below to for link to WhatsApp website). +October 2011


---

Track your progress

adidas miCoach is a personalized coaching application to help you keep track of your exercise routines & progress. This application developed by adidas is available for download on smartphones and uses GPS to track your distance traveled (walking, running, cycling, etc) and calculate calories burned. Under app settings, you can even set the voice of your coach to the voice of British athletes like Victoria Pendleton, American athletes (Derrick Rose), or even Spanish athletes (David Villa). Click below for the video demo.
+November 2011


---
Where a television meets design

Samsung makes some of the best flat-panel displays in the world. This Samsung LED, shown below, is the closest thing there is to a high end designer television set. What's striking is what's most minimal, the stunning ultra thin bezel. It features a premium chrome finish and its stand is also design forward. If you're looking for a television to dazzle as a design piece, look no further. (Click to below to see at Best Buy) +January 2012

---
The alternative to iPhone & Android: Nokia Lumia 900

Nokia makes beautiful and durable hardware(devices), Microsoft has developed a great mobile operating system(software) in Windows Phone 7.5 Mango. Now combine the two and you get a phone that is beautifully different and it's called the Lumia 900. It features a 4.3 Clear Black AMOLED display, Nokia's Clear Black technology optimizes the screen through 3 polarized levels of screens that provide 40% less reflectiveness than your iPhone 4s, which makes the the screen in direct sunlight gorgeous and better than any mobile device out there including the new iPad with it's HD retina display. Under the hood the phone features a 1.4 Ghz processor more than enough to run Windows Phone Mango and it's highly acclaimed buttery smooth functionality with no lag. The phone is constructed out of an elegant Polycarbonate Unibody and comes in three different colors cyan (blue), black, and white. The Polycarbonate construction makes it that the color runs deep, which means if you litterally scratched it the surface the color stays consistent throughout. The Polycarbonate material feels great in your hand, certainly worthy of a high-end device. It features an 8MP Carl Zeiss sensor with a 1MP sensor in the front for video calls. The device runs on AT&T's LTE network which provides blazingly fast data speeds. Through AT&T on contract this high-end device is available at only $99, which is a super deal for what you get. The highlights of this phone are Nokia's build quality, the snappy Windows Phone 7 OS, and the Polycarbonate unibody. To buy from Amazon which provides the best deal for the Lumia 900

click here

.

---
Powered by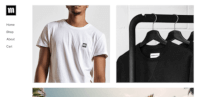 Create your own unique website with customizable templates.