+technology in spring 2012... ...you, me, TODOS.
---

A personal trainer for women by NIKE

If you are an iOS user, you are in luck right now. Nike Women has developed an amazing app called NTC, featuring workouts with actress Lea Michelle & Nike atheletes Li Na and Hope Solo. Whether you are looking to build muscle or get leaner this app has it all to compliment your fitness program. Click on the image below to see how it works and take your workout to the next level.


---
A visual of how glass will be merged with technology in the future

We often wonder how technology will change the way we do things everyday. In the past we've had computer do things in a way we could not have possibly dreamed of doing. The internet has revolutionize the way we interact with the world. Smartphones such as the Apple's iPhone has propelled mobile communication, applications and media profoundly. What's next? Corning is a world leader in manufacturing glass for industrial and scientific applications. They manufacture Gorilla Glass, the engineered glass for touchscreen devices such as your smartphone or tablet. They released a video of their vision of the future demonstrating how glass, integrated screens and multi-touch gestures will be part of your everyday life, helping you accomplish tasks and stay productive like never before. The applications shown in the short film are fundamental, we have a lot of them available now to us, the breakthrough is how they will be available to us beyond our computers, tablets, and smartphones.

This short film is

fascinating and do not be surprised if you see the first glass screens in the near future.
---
The Samsung unveiled their new Galaxy S3 smartphone in a London press event. The device is 8.6 mm thick and only weighs 133g to put that in perspective the iPhone 4s comes in at 140g and we're talking about a 4.8 in display on the S3 compared to iPhone's 3.5 in. The Galaxy S3 is well crafted and the back of device is coated with Hyperglaze to prevent scratches and comes with Gorilla Glass 2 in the front. On the software side, it comes with Google's latest and greatest Android OS 4.0 (aka Ice Cream Sandwich) with Samsung's TouchWiz skin over-layed on top. "Inspired by nature, designed for humans" is the design and functionality direction Samsung developed the Galaxy S3 with, now how does this translate into the actual device? Well Samsung cleverly focused on innovating and improving the overall smartphone experience. The Galaxy S3 is the first phone to use the front facing camera to track you eyes and keep it from going to sleep as you read a long email. Samsung also added S Voice, their response to Apple's Siri. Samsung says that it'll unlock your phone, control your music player, and even take pictures. Samsung also built in NFC (Near Field Communication) into the phone, so you can give Google Wallet a try and also share media to other NFC devices. One of the coolest features is Pop Up Play, a new feature that lets you pin a streaming video on to your screen on top of any application seamlessly. It's definitely one of the coolest features. Now what powers all this? Well Samsung has put a powerful Quad-Core Exynos processor in to the S3. The screen is 4.8 in Super AMOLED display with 306 ppi density not iPhone's prestigious 326 ppi but still impressive. It features a 8 megapixel sensor similar to the S2 and Galaxy Note and a front facing camera. Samsung seems to have continued in the great line of Galaxy products with S3, Apple, it's your turn now. The Samsung Galaxy S3 is coming to your market soon. +JG:PG for TODOSLifestyle


---
Ever wanted to know if someone was available before you called them? Or ever wanted to set your status as busy before going into an important meeting? Well now you can with Presense. It's this intuitive application that knows when someone is busy or available on their mobile device. What's great about Presense is you can automatically set up status detectors based on location and also your calender. That means when your GPS antenna detects your at the lecture hall it'll automatically change your contact status to busy. This is convenient especially when you don't have time to jump into applications. What makes this even better is you can see at a glance what's your contact's availability in real time. To top it off Presense features a powerful communications hub so you can send text messages, Facetime calls and notifications all on a single beautifully layed-out single screen. It could be used to stay in touch with your circle of friends. It can become a great tool for your business, it could also be used for families, and of course students with their loopy schedules. It's really a powerful application with simple yet profound implications. Download it today at the App Store for iPhone 3GS, 4, 4s and coming soon to Google Play. Check out

MyPresense

for more info. Make it part of your lifestyle, stand up be counted. +JG:PG for TODOSLifestyle
---
Powered by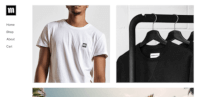 Create your own unique website with customizable templates.