+technology in fall 2012... ...you, me, TODOS.
---

Be mindful, think the 'green' light bulb




_

With this new year, let's brighten up the place mindfully. The costs of energy-efficient light bulbs are steadily decreasing, so why not start implementing them. Compact fluorescent light bulbs (CFL) save the environment, unlike traditional incandescent bulbs. The design of this CFL bulbs from IKEA is a plus as well as the fact that you can return it to IKEA to be recycled properly after its use. Save money. Save the environment,. Think 'green' light bulb. Click below for the product site from IKEA.

---

This year gear up in style

When you put on an authentic jersey or a top engineered for the specifications of top athletes you get a tingly feeling. You feel good, you feel motivated, and most importantly you feel the confidence to perform at the highest level. Sportswear companies like NIKE and Adidas are combining style with engineering, the result being stunning. Sportswear now is lighter, form fitting, stylish and more comfortable than ever. It is a movement worth noting and it's in every sport from world football to college football and it will continue to grow and evolve in 2012.


---

It looks good, it must sound good

Upgrade to great sound in your pad with this 2.1 system called the Sound Sticks by Harmon Kardon. They not only look aesthetically pleasing but also sound amazingly crisp. Listen to your favorite music with great fidelity in a design so stylish that would look great in any room (available at apple.com by clicking below).

---

Siri, iPhone's new personal assistant

Take a look at how you can use Siri as a personal assistant on the new iPhone 4s. Although Siri is still considered a beta version by Apple much like TODOS at the moment, it is the new main feature of the iPhone 4s. You simply activate it and ask a question or tell Siri what to do and it'll reply with what you're asking for. Siri listens to diction in various forms as seen in the video above. To learn more watch the video below to see Siri's capabilities.


---
Enjoy music with good sound in every room


Take the sounds of your favorite songs with you to the kitchen, the living room, or to the patio outside. Music is always a plus, and portable speakers that connect to an iPod or any headphone jack via Aux cable can give you that accessibilty everywhere and anywhere. These Logitech mini-speakers are small enough in size with enough power for quality sound. Check them out at the Logitech website by clicking below. (contributed by HL)

---

Welcome to the second post of TODOS Smartphone Guide where we will introduce you to the latest and greatest smartphones available this holiday season. We will be showing you offerings from Android, Windows Phone and of course iPhone 5. Last time we featured the Nokia Lumia 920 a new competitor to the Samsung Galaxy S3. Samsung and Apple have been in the press recently with lawsuits regarding rounded corners and software with both the iPhone and original Galaxy sporting a similar UI (grid of icons). Well Samsung went out to create some differentiation with the GS3 and it no longer looks like a large iPhone with Samsung branding. The Galaxy S3 is truly a flagship device perhaps the best Android device out there today. For starters has a 4.8 in HD Super AMOLED display. It has a quad-core processor which makes the device run swiftly and virtually lag-free. Android has caught up in the touch response department. Right now the Galaxy S3 comes with Android 4.0 with Samsung's TouchWiz overlay to give it's unique feel and design from other Android devices. The Android 4.1 update is right around the corner. It comes with an 8 megapixel sensor that takes outstanding photos. From test comparisons we've seen it's right on par with the iPhone 5's camera. Unlike the iPhone, the Galaxy S3 features NFC so you can make your mobile payments with Google Wallet. It is also has this cool NFC feature called S-Beam and with it you can enabled it and share photos, videos, songs and playlists with other Galaxy S3s. Being an Android device you get the best Google experience so if you use a lot of Google's services then you should consider this flagship Android device. The Galaxy S3 has been out for a couple months but it still stacks up very well with the best smartphones out there.


Today buying a smartphone is really about what ecosystem you want to buy into. There's Apple's ecosystem with the iDevices, iTunes, iCloud and MacBooks. For Google it's Android, Google docs, Gmail, the best Google Maps, Wallet and more. For Windows Phone there's SkyDrive, Xbox Live, Office, and of course Window Phone 8 which will sycn up with Windows 8, Microsoft's new computer operating system. In fact Windows Phone 8 and Windows 8 will be releasing at the same time. Samsung also will be releasing Windows 8 PCs and announced their first Windows Phone 8 device and it's called the Ativ S. It's similar to its Android cousin the S3 packing the same display, same camera, it's practically a GS3 optimized for Windows Phone 8. So if you like the GS3 and but lean towards the Windows ecosystem then the Ativ S could be right phone for you. +JG:PG for TODOSLifestyle



---

Welcome to the very first post of TODOS Smartphone Guide where we will introduce you to the latest and greatest smartphones coming this holiday season. We will be showing you offerings from Android, Windows Phone and of course iPhone 5. We will first introduce you to a phone we're eager to see in action and that is the Nokia Lumia 920. Do not get it confused with the previous Lumia 900 which was an excellent phone, well this new Lumia makes the 900 like an amateur. Nokia as you may heard has been struggling in last couple years. From once the leading mobile phone outfit to now fighting for their survival. Nokia is based in Finland and like most European companies they produce quality hardware, innovative technology and excellent product support. In the war of ecosystems Nokia has joined Windows Phone instead of opting for Android or adopting their own operating system. With the release of Windows Phone 8, Microsoft's latest and greatest operating system is poised to take on Apple and Android in the specs war, and welcomes new hardware to the game. We present to you Nokia's flagship offering and it is pretty impressive. Nokia has one of the best R&D firms and they have brought all their guns out to the party with the Lumia 920. First we'll mention the build quality, it made of a polycarbonate uni-body that screams Nokia build quality. The screen is rounded into the polycarbonate body giving it a seamless integration. Next let's talk about specs screen. It has 1280 X 768 HD+ resolution with 332 ppi (pixels per inch) that's more than the Retina display. What we're excited is about is the PureMotion HD+ technology on the screen. It has a refresh rate 60 Hz, that means when you scroll down, the image does not blur, text remains crisp and clear. Speaking of clear, this also features ClearBlack technology which is a reflection blocking polarized layer that dramatically reduces glare and color washing that you see in other devices, another great Nokia innovation. The previous Lumia 900 already tested out as the most effective smartphone at reducing glare in direct sunlight and Nokia claims that with PureMotion HD+ it will be even better. Which is impressive because the ClearBlack technology is by far the best out there and colors look bright in direct sunlight as we've seen with previous Lumias. Huge win there thanks to Nokia R&D. Also Nokia has included a more sensitive display that reacts to touch even with gloves on! It is pretty amazing and user's in cold settings will benefit and from this technology and will appreciate not having to remove their gloves out on the ski slopes when receiving a call or answering a text message. That's the an impressive display on the Lumia 920. Next is probably the most exciting part: the camera. It is 8.7 MP sensor but what is exciting is the PureView technology which promises to deliver the best camera on a smartphone to date. We first saw PureView with the Nokia 808 PureView phone which featured an incredible 41 MP. Though bulky the phone takes incredible pictures. The Lumia 920 features the second rendition of PureView which focuses on capturing more light for outstanding low light performance. You will be able to take amazing photos in low light settings and the key to that is PureView technology which keeps the shutter open for a few more split seconds allowing the sensor to capture more light. The second innovation with PureView on the Lumia 920 will improve video capture. PureView features floating lens technology which is a crafty mechanism Nokia engineers developed for outstanding image stability. Optical image stabilization (OIS) means videos will be blur free and no more shaky videos even when walking. You can look up videos on YouTube of the Lumia 920 demos with a person purposely shaking the device while taking a video and then playing back a incredibly smooth video capture thanks to OIS and floating lens technology. Other notable features of the phone includes wireless charging which is actually pretty intriguing. Nokia apps and location based services are phenomenal, if you get this device download all the Nokia apps because they are very useful. The devices comes with built-in SatNav with Nokia Drive and great Nokia support on their devices such as timely updates, they really take care of their customers beyond the day you purchase the device. Check out the Lumia 920 below in the video and the device is expected to arrive in late October/early November in time for the holidays. +JG:PG for TODOSLifestyle


---
Powered by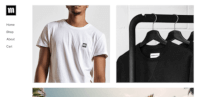 Create your own unique website with customizable templates.