The contemporary tank top
In some parts it really starts getting really warm, that's where the tank top comes in, wear them on weekends to lounge, on a run under the sun or to one of those amazing spring music festivals. Strips add a tasteful detail and distinction to attire and here are two prime examples of that. You'll know a forward thinking tank top when you see one. Start wearing them on your trips to lake this summer. Tank tops by H&M.
Sock'em up
Denim that is up to any challenge
Weekenders
The adult bathing suit
Move around in style
The perfect spring frames
Wear it out on the weekend
Spread out your collar in the spring
Wear it with an intricate pattern
Denim for those hot spring days
Carry all for the day out at the park
Lounge without compromising a statement
Shorts should be, well short
Add the elegance of French style to your attire
Shoes to wear without socks
Ditch your t-shirt, wear a knit shirt
Wear the color of the of the sea
Stay warm in a knit
This summer put your wallet on a diet
Fresh start, start with a tie-bar
Powered by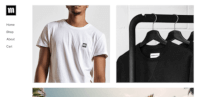 Create your own unique website with customizable templates.