Let's talk sport... ...you, me, TODOS.
_

The stadia and city cultures of the Euro 2012 hosts


+Panayiotis Gialamas for TODOSLifestyle +May 2012
The New Nike Euro 2012 Kits
The sport of fitness has arrived
Crossfit. If you already do it, then I know you just got the same goosebumps as I did. If you never did sports in life or felt unevenly coordinated, Crossfit is your second chance. For you athletes out there, we all know how to challenge our body, we love the adrenaline rush, we need our teammates, we thrive for competition. Nowadays we can't afford anymore time to be on a team; only spare a hour at the gym. Now it's time to make a change in your life. Crossfit has a range of exercises that pushes your body past it's limits. Anyone can join at any level of fitness. It boost endurance, builds immense strength and gets you in the best athletic shape ever. Crossfit recently joined with Reebok and is now grown to be internationally popular. To find out more about Crossfit or find a gym near you, visit www.crossfit.com. Careful, its addictive, in a good way. +April 2012
This is the the latest sport innovation from Nike
Train like never before
Inspirational words from a diverse collection of footballers

_

The spanish derby, 'el clásico'

Train in engineered mesh
Cristiano Ronaldo's new Mercurial Superfly Boots
An engineered ball with the timeless look

Wear the jacket and resemble Ibra

The unique in-depth football statistics app

Sports science & engineering with a passion 4 football
Train like a champion
Try adidas techfit technology when you play
Back for the future
Powered by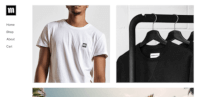 Create your own unique website with customizable templates.