Let's talk technology... ...you, me, TODOS.
---
Samsung unleashes the Galaxy S3 smartphone in London
The Samsung unveiled their new Galaxy S3 smartphone in a London press event. The device is 8.6 mm thick and only weighs 133g to put that in perspective the iPhone 4s comes in at 140g and we're talking about a 4.8 in display on the S3 compared to iPhone's 3.5 in. The Galaxy S3 is well crafted and the back of device is coated with Hyperglaze to prevent scratches and comes with Gorilla Glass 2 in the front. On the software side, it comes with Google's latest and greatest Android OS 4.0 (aka Ice Cream Sandwich) with Samsung's TouchWiz skin over-layed on top. "Inspired by nature, designed for humans" is the design and functionality direction Samsung developed the Galaxy S3 with, now how does this translate into the actual device? Well Samsung cleverly focused on innovating and improving the overall smartphone experience. The Galaxy S3 is the first phone to use the front facing camera to track you eyes and keep it from going to sleep as you read a long email. Samsung also added S Voice, their response to Apple's Siri. Samsung says that it'll unlock your phone, control your music player, and even take pictures. Samsung also built in NFC (Near Field Communication) into the phone, so you can give Google Wallet a try and also share media to other NFC devices. One of the coolest features is Pop Up Play, a new feature that lets you pin a streaming video on to your screen on top of any application seamlessly. It's definitely one of the coolest features. Now what powers all this? Well Samsung has put a powerful Quad-Core Exynos processor in to the S3. The screen is 4.8 in Super AMOLED display with 306 ppi density not iPhone's prestigious 326 ppi but still impressive. It features a 8 megapixel sensor similar to the S2 and Galaxy Note and a front facing camera. Samsung seems to have continued in the great line of Galaxy products with S3, Apple, it's your turn now. The Samsung Galaxy S3 is coming to your market soon. +JG:PG for TODOSLifestyle May 2012

---
Powered by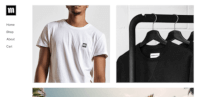 Create your own unique website with customizable templates.