Let's talk technology... ...you, me, TODOS.
---
Presenting to you Blackberry 10
Rim has announced details on their upcoming Blackberry 10 platform, the operating system intended to catch up with iOS, Android, and Windows Phone 7. BB10 brings slick new gestures, a new swipe keyboard, and a handy new camera app. What we first noticed here is that the BB device displayed does not have a physical keyboard, RIM is hoping to make up for it with their version of the swipe keyboard. The new swipe keyboard will use gestures to input characters such as swiping up to change the layout, swiping backwards to delete a word, it's not innovative but it looks to be intuitive . Blackberry also announced that BB10 devices will support full multitasking with applications running in the background and 720p HD screens. Last but not least the new camera app. Blackberry has developed great software enabling the camera to take multiple shoots before you actually press the shutter button thus giving you the option to swipe back in time to an earlier shoot of the photo. Interesting developments coming from RIM. Will this be enough to save RIM? That is to be determined. +JG:PG for TODOSLifestyle May 2012

---
Powered by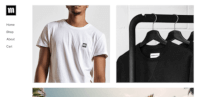 Create your own unique website with customizable templates.