Let's talk technology... ...you, me, TODOS.
---
Now you can update your status on your mobile
Ever wanted to know if someone was available before you called them? Or ever wanted to set your status as busy before going into an important meeting? Well now you can with Presense. It's this intuitive application that knows when someone is busy or available on their mobile device. What's great about Presense is you can automatically set up status detectors based on location and also your calender. That means when your GPS antenna detects your at the lecture hall it'll automatically change your contact status to busy. This is convenient especially when you don't have time to jump into applications. What makes this even better is you can see at a glance what's your contact's availability in real time. To top it off Presense features a powerful communications hub so you can send text messages, Facetime calls and notifications all on a single beautifully layed-out single screen. It could be used to stay in touch with your circle of friends. It can become a great tool for your business, it could also be used for families, and of course students with their loopy schedules. It's really a powerful application with simple yet profound implications. Download it today at the App Store for iPhone 3GS, 4, 4s and coming soon to Google Play. Check out
MyPresense
for more info. Make it part of your lifestyle, stand up be counted. +JG:PG for TODOSLifestyle +May 2012
---
Powered by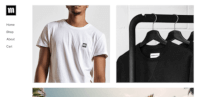 Create your own unique website with customizable templates.