Let's talk music... ...you, me, TODOS.
Acoustically revisit a memorable dance song

A handcrafted internet radio

New age folk
The beauty of remixes
TODOSLifestyle Chill Beats Mix
Want to the perfect mix for a dinner party? Looking for trendy "lounge" music to create a modern, trendy vibe for your space? Look no further. This playlist is paired well with wine and dinner w/enlightening company. Stats: 17 Songs, 1:29:05 of continuous playback. Press Play. Cheers. +January 2012
TODOSLifestyle January '12 Mix
This is the first monthly TODOSLifestyle "playlist" of the year. The "hand selected" set includes new music from Jason Derulo, a remix of Adele's "Set Fire To Rain" along with a sweet mix of diverse electro and house tracks. Stats: 10 songs Duration: 38:45. Enjoy. Click on the picture below to listen. +January 2012
Search, explore, and enjoy your music

The 'best' local station for chill beats

Discover New Music, Keep The Party 'Crackin'
Frat Beats is a music player that plays new hit music along with a diverse mix of playlists from a Techno Mix to even a Homework Mix. We feel there is a mix for everyone out there. Now you're always a click away from a convenient selection of playlists. Click on the picture below to listen in. +December 2011 (contributed by CV)
Now A Click Away From Nonstop Dance Music
A New Genre in Electronic Music: the Balkan Beats
House & Electro Will Always Play
Today's Mainstream Music

Powered by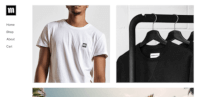 Create your own unique website with customizable templates.