+music in spring 2012... ...you, me, TODOS.
---
Today's mainstream music
We've been saying it for a while now, and it's happening today. Electro, house, pop, and rap are all fusing together into one amazing mainstream genre. You can hear beats with lots of bass, catch phrases, and energy. You hear these hits everywhere, from your apartment to the gym to the club. Here's a great selection of tunes for You, Me, TODOS.

---
Search, explore, and enjoy your music


Grooveshark has taken the online music streaming industry by storm with its idea that users can not only search the music they know so well, but also explore genres, albums, and artists they never would have thought existed or liked. Create an account now at Grooveshark.com(by clicking below) to find songs and play them whenever through the online player database. (contributed by EH)

---

Know someone who is going to Coachella? Or are you the lucky one with the ticket? Either way, this is the event of the weekend (or next two weekends to be exact). Everyone's talking about it, all the artists are there, and it's supposed to be the best time! From the Black Keys to Swedish House Mafia to Dr. Dre & Snoop Doog, the best artists will be out in the desert singing, deejaying, and partying this weekend. We present you a playlist of the hottest tracks bound to be played at the concert. Click on the picture below and listen to the extended Coachella Youtube playlist (123 songs!) compiled by Emma and get a feel of the Coachella vibe. +JG:PG for TODOSLifestyle


---
Powered by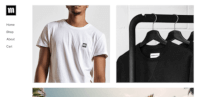 Create your own unique website with customizable templates.