Let's talk wellness... ...you, me, TODOS.
---
Learn your plate, learn its weight

Imagine a place where you can find out how many calories are in your plate, how beneficial the calories will be if you put them to work with exercise, and how long you should plan to meet your health goals. The place is called SuperTracker. An initiative fronted by the United States Department of Agriculture to help people understand their food, their fitness, and their health. Click below for the SuperTracker website and get started on that healthy knowledge and action this year. +January 2012 (contributed by IV)

Powered by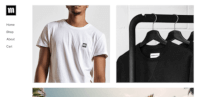 Create your own unique website with customizable templates.