+insight in winter 2013... ...you, me, TODOS.
---

From mind to body to soul, how your character develops throughout life is a function of passion and commitment. The more time you spend doing one particular task or hobby, the better you become at it. This is because we humans learn very well from experience. Experience augments our instincts. Experience enhances our mental capacity. Experience teaches us the patterns of life. With experience, we have the power to envision, which is the first step to success. Hand in hand with passion and commitment comes the aspect of multi-dimensionality. The more committed and multi-dimensional you are, the more worldly topics you can acknowledge, apprehend, and even implement. A multi-dimensional philosophy and lifestyle enables you to connect with as many, different people as types of lifestyle. Essentially, the more you know about the world and its inhabitants, the more possible it is to develop a character bound for success. +JG:PG for TODOSLifestyle


---

Have some spare time and miss taking classes?

Coursera

offers free top tier education from the comfort of your own home. Launched only in April 2012, Coursera is a revolutionary education start-up that currently offers 200 courses from 33 top-tier universities including Stanford, Princeton, Columbia, UPenn, UMich and UCs. When you take a Coursera class, you will watch lectures taught by world-class professors online and join a community of students who are taking the class alongside you. Classes are interactive, homework is given, deadlines are provided, discussion rooms are available to discuss course topics with your peers, and finally, if you take the optional final assessment and receive a passing score, you will be awarded a certificate signed by the instructor that states the successful completion of the course.

This is a great way for recent graduates to continue broadening their skill set while working full time.

Also seen on

UCD Our Future

.

+

Mitra Jamshidian for TODOSLifestyle

---
Powered by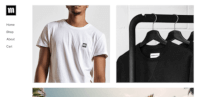 Create your own unique website with customizable templates.