+insight in winter 2012... ...you, me, TODOS.
---
Get away and take a weekend escape
This year when the price is right go on a spontaneous weekend escape. Airfare Watchdog is perfect for finding that irresistible fare to get away and there's nothing more exciting than taking a spontaneous trip. Imagine your family or friends will call you and you'll be telling them about your spontaneous get away. Now that's lifestyle. That's 2012. Click the link below to make your getaway.

---

The Sartorialist, the man behind the camera

His blog gets 70,000 readers a day and it's for a reason. His passion for fashion has transcended his photographs into a global "digital bench". If you've seen his blog you know what I'm talking about, if you haven't then you're in for a visual and inspirational treat. Imagine taking a walk out in the city with the mindset of seeking out someone who on the day is dressed in way that catches your eye and then asking them to stop what they're doing for you to take a quick picture. This is the perspective of Scott Schumann a.k.a. The Sartorialist. He comes from humble beginnings growing up in the Mid-West. He became a pioneer in fashion photography with his blog. His blog is familiar but take an interesting walk in the life of The Sartorialist. Watch the video to follow as he works, listen to what he thinks as he narrates his practice, See what he sees.


---
Powered by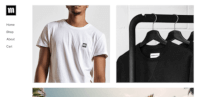 Create your own unique website with customizable templates.