Let's talk attire... ...you, me, TODOS.
---
In the Right Set of Mind and Gear
When it comes to exercising I find continuity and consistency are what I look for in gear. Continuity in terms of product value, so each time I purchase exercising gear I look to get a similar mould. Consistency in terms of results from the gear and the way they translate to exercise. The past years I have always gone for white shoes and I always find I can consistently perform better wearing white color shoes. This placebo effect allows me to visualize myself before a run in white shoes and gives me consistent results. Two years following I have wore the same pair of shoes, white Nike DART 7's and they served me extremely well but I felt time had come to upgrade so I treated myself to ASICS' Gel Radience 5. This shoe not only provides continuity, same feel similar look identical color but also consistency when running.

ASICS have notoriously shift themselves among the best in the exercise gear. Their products are backed up by scientific reasoning to aid runners and generally exercisers around the world. The Gel Radience 5 has an open mesh to allow the foot to breath and give it a light feel when wearing it. ASICS Trusstic System is a part of the shoe that supplies stability and prevents knee injuries. Another feature of the shoe is the ASICS High Abrasion Resistance Rubber or commonly known as AHAR. This means the shoe can be used on any sort of surface when running, whether you are an active commuter running to and from work each day on sidewalks or are an off road runner getting ready for a marathon. ASICS give so much detail to the production of shoes that they have developed the lace's eyelets to be the right size for easy adjustment when you either have a lace loose or want to tighten them.

I must admit I am not an expert when it comes to shoes and technology but I assure you when I put on my white ASICS I find myself on a continuous and consistent path to achieving my daily run. ASICS shoes may not be your choice but if you are a regular exerciser getting yourself in the right set of mind is the most important aspect before a run and the right set of gear can do that for you. Figure out what running shoes make you tick and be sure you have a pair that will provide continuous and consistent results. Alex Kosmas for TODOSLifestyle +May 2012

---
Powered by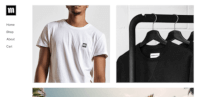 Create your own unique website with customizable templates.