Let's talk travel... ...you, me, TODOS.
---
Hear the rhythm of Greece from above
Mykonos. Mesmerizing. Santorini. Sunset. Athens. Ancient. Crete. Classy. Thessaloniki. The very best. Words are not sufficient to capture the magnificent feeling of watching the beautiful scenery of Greece from the cloudless sky above. With music, any experience is heightened and the collection of music paired with HD views presented in this video will keep your senses. What's more is that there are many scenes of Greece presented in the video below that you might not be familiar with, from the countryside to Mt. Olympus. Make a short visit to Greece in 15 minutes below. +February 2012


Powered by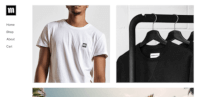 Create your own unique website with customizable templates.