Let's talk sport... ...you, me, TODOS.
---
Guardian Football Weekly
James Richardson and his fellow Guardian football writers discuss each week in a revolutionary manor all highlights of the Premier League and other football news around the continent. This award nominated podcast which not only free but also downloadable provides the viewpoint of flamboyant speakers and experts on our beloved sport. The podcast always rich in humour and quirky in many ways sheds light on key talking points of the week in the studio and by visiting correspondents in other footballing countries. A very useful tool to have if you are a fan of the sport and want to keep track of news in an audible fashion. Also, listen to the podcast on the go by acquiring the audio on iTunes. This will soon become an essential form of football news and amusement on your portable media player.

Take a quick peek to this week's podcast and stay tuned for other weekly releases on the website. (Click below on the picture to be linked to Football Weekly). Alex Kosmas for TODOSLifestyle +January 2013

---
Powered by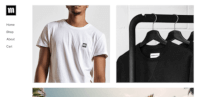 Create your own unique website with customizable templates.