+food in winter 2013... ...you, me, TODOS.
---

One rinse, two times the taste


Good ingredients are vital for any delicious meal. The better the ingredients, the cleaner they are, the better they will taste. Nevermind what is written on salad packaging. When it comes to preparing your food, it is not wise to skip steps. Take for example this salad spinner. It will help you rinse vegetables quickly and efficiently. Its worth the investment, its worth the cleanliness and taste. Check out this selection at Bed, Bath, and Beyond (click below).


---

This year get your vitamin C naturally


Forget the vitamin bottles. Forget the pre-made orange juice. Get your vitamin C naturally in 2012, the fun and healthy way. A citrus juicer is a kitchen addition that will give you freshness and wellness this new year. Making your own orange juice means drinking fresh juice from fresh oranges! What's more is that you can adjust the amount of pulp in your beverage. This goes for anything from oranges to lemons to grapefruit. Any kind of juice or combination, by your making. Click below for the standard automated citrus juicer from Black and Decker.


---

Macaroni & Cheese is not Italian at all, it's indeed an American dish. How would Macaroni & Cheese taste if an Italian made it? Well here's a take on what it would look like. We're eager to try out Spanish Manchego cheese to the mix. You can also substitute the cheese on this recipe mixing in different kinds for who know what kind of deliciousness. You can go with Feta for a Greek Macaroni, the possibilities are intriguing. Discuss your choices of cheese in the discussion question below. This is the kind of recipe that can be served for a dinner to impress as long as you keep the cheese selection high-end. It's a dish that can easily become a conversation piece and score serious points in taste and sophistication.


---

Upgrade your coffee: the French Press

Is coffee part of your lifestyle? We all love to go to Cafes for a cup of gourmet coffee, but how about at home? Making a great cup of coffee is truly is craft, but surprisingly it's rather easy, as any great barista you need the right tools and ingredients. Of course freshly grounded coffee makes a difference, it's a good start in the right direction, you can freshly ground your coffee at Trader Joes or other markets. More importantly to make a great coffee you need one of these (down below). It's called a French Press and it makes a truly exquisite cup of coffee every time. How does it work? Well it's rather simple, the process involves taking your grounds adding hot water, letting it rest for 4 minutes and then press the down on the plunger. Sure it's a little more work than the conventional drip coffee maker but the results are profound. Now you can enjoy a great cup of coffee at home every morning and also maybe even more importantly when you have company over you can offer up gourmet coffee that makes a lasting impression made off a French Press. Click below to watch "How to Use a French Press" and click on the bottom right to get your French Press Coffee Maker made by the best, Bodum. Not only does it make a blow away cup of coffee but it will add a sense sophistication and elegance to your counter top.


---
Powered by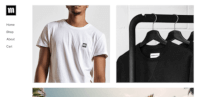 Create your own unique website with customizable templates.