+food in winter 2012... ...you, me, TODOS.
---
A fun & healthy grocery shopping experience

Trader Joe's is not your ordinary grocery store. They are a grocer that carries unique and sometimes quirky items that you simply cannot find anywhere else. They regularly come out with new exciting items to keep things interesting every time you walk in. In addition Trader Joe's also carries a variety of organic products. You cannot buy everything you need at Trader Joe's but you can surely enjoy from a great selection of quality foods from all over the globe. The place just has a certain charm about it that everyone raves about, from it's small size to it's cheerful employees. Trader Joe's is a great place to buy groceries at competitive prices and for a healthy lifestyle (click on the picture above for the store locations).


---

Start simple and add delicious taste


A philosophy to keep in mind when preparing your food is that the more ingredients or number of steps you need to prepare your meal, the fresher the food will be and the better it will taste. Try this philosophy with your morning bowl of cereal. Forget the over-priced Special K or the mundane Raisin Bran. Start simple with unsweetened, unflavored Corn Flakes and add fruit, sugar, and spices as desired. A favorite of ours is original Corn Flakes, banana, and cinnamon. Maybe yours is raisins and almonds. Experiment and find your favorite! (Click below for nutritional facts)


---

Learn a delicious, aesthetic recipe from Italy

The Caprese Salad is a simple yet flavorful dish that is perfect for having company over. It is easy to make, refreshing, and last but not least it is healthy. Next time you make a salad with company over, prepare the Caprese Salad, your guest(s) will love it. The main ingredients are tomato, mozzarella cheese, fresh basil, and of course extra virgin olive oil.


---
Powered by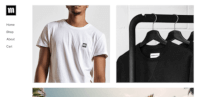 Create your own unique website with customizable templates.