+food in summer 2012... ...you, me, TODOS.
---
With yogurt, it turns out plain and simple is the best


The Mediterranean cuisine is considered some of the most delicious and healthy of all because the simplicity of the recipes exemplifies the quality of the ingredients. FAGE yogurt is exactly that. This strained yogurt, which originates from Greece, tastes so good that it is now available in many specialty and natural food stores across Europe and the US. FAGE yogurt comes in various types of fat content, with 0%, 2%, or Total. Combine FAGE with honey to make a healthy, refreshing desert or with lemon to make a yogurt dressing. Try it today. No regrets. Just deliciousness. (Click below for FAGE recipes and find where to buy).


---

When you visit Poland to watch international teams playing football it is worth trying some Polish cuisine too. If somebody asked me what is the most traditional Polish dish I would really struggle to give a short answer. We have hundreds of dishes and some of them are Polish regional specialities. And yes, it is true we eat a lot of cabbage and beetroot and wild mushrooms and potatoes because they grow best in the Polish climate, but Polish cuisine has much more than this to offer! Polish cuisine can be very fatty and heavy, but it does not have to be if you use less meat and your imagination.

I love bigos (Hunter's stew) which is a mixture of cabbage, wild mushrooms and a variety of meats. It can be made with fresh cabbage, or sour/pickled cabbage mixed with fresh. We usually eat it during cold winter days. It is rich in vitamin C, A, folic acid and proteins. I usually make a healthier version of bigos which is lower in fat when you replace pork and bacon with chicken or generally meat with mushrooms. It is delicious and healthy then.

The other dish I like is 'golabki' which is minced meat mixed with rice and spices, wrapped in cabbage leaves and served cooked with tomato sauce and mashed potatoes. Other popular dishes are: placki ziemniaczane (potato pancakes) with variety of sauces; pierogi (dumplings) – these can be plain or stuffed with wild mushrooms (my favourite) or cheese etc.; nalesniki (pancakes) stuffed with mushrooms, cheese or fruit; barszcz – lovely beetroot soup; zupa szczawiowa (sorrel soup); zupa ogorkowa (pickled gherkin soup), pyzy – round dumplings made of potatoes and stuffed with pate, meat, mushrooms or other ingredients. The list could go on and on though I don't believe this page would fit all traditional dishes.

It is worth mentioning that every region has its own variations of recipes and dishes that even I have never heard or tasted before although I have spent most of my life in Poland. We are very proud of our smoked sausages, ham and other meats which have a unique and strong flavour. You can also find a variety of colourful and incredibly tasty desserts like sekacz (tree cake because of its look), makowiec (poppy seed cake), sernik (polish cheese cake), szarlotka (apple cake), polish doughnuts, faworki (angel wings), pierniki, sliwki w czekoladzie (chocolate coated plums) and many more. And one more thing – do not forget to try some Polish vodka e.g. sliwowica, krupnik or zubrowka and drinking mead, but I have to warn you – it is really strong!!!!! +Kasia Oku for TODOSLifestyle

A post bought you by Katarzyna Okurowska. Kasia is a Polish expatriate currently residing in the UK and studying at the University of Sheffield for her Masters degree in Human Nutrition. She has kindly agreed to contribute to TODOSLifestyle by giving an insight to what Lewandowski and Co. will be eating to fuel themselves up before games or when coming to celebrate some positive results on pitch for the Poles.

Polish Dishes: (top left) Makowiec - poppy seed cake, (top right) Oscypek - smoked cheese made from sheep's milk, (bottom left) Bigos - Hunter's stew which traditionally served in fresh bread & (bottom right) Sekacz - tree branch cake



---
Powered by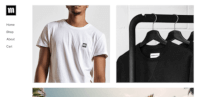 Create your own unique website with customizable templates.