Let's talk wellness... ...you, me, TODOS.
---
Flexibility 101 for women
It's the details that make a difference in the shape of one's body. From details of diet to details of stretching, anything can make a difference in striving for positive change. Flexibility in a workout program procudes great results because stretching actually helps give muscle shape. To find a 101 workout on stretching for women's health, click on the picture to the right. +February 2012
Powered by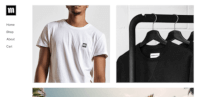 Create your own unique website with customizable templates.