Let's talk wellness... ...you, me, TODOS.
---
Flexbility 101 for men
The most overlooked concept in an exercise workout for men is an important one, flexibility. Building muscle is necessary for shape and definition and stretching supplements that action. Other than the relieving tense muscles, stretching helps in increasing range of motion and stability. Incoporate daily strecthing and you will feel and see the difference. Click for stretching exercises. +February 2012
Powered by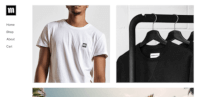 Create your own unique website with customizable templates.