+culture in summer 2012... ...you, me, TODOS.
---
Hear the rhythm of Greece from above

Mykonos. Mesmerizing. Santorini. Sunset. Athens. Ancient. Crete. Classy. Thessaloniki. The very best. Words are not sufficient to capture the magnificent feeling of watching the beautiful scenery of Greece from the cloudless sky above. With music, any experience is heightened and the collection of music paired with HD views presented in this video will keep your senses. What's more is that there are many scenes of Greece presented in the video below that you might not be familiar with, from the countryside to Mt. Olympus. Make a short visit to Greece in 15 minutes below.



---

The taste of Spain in America

La Tienda is an American online retailer of Spanish goods based in Virginia. They are family owned and provide a rich selection of Spanish delicacies such as authentic imported Jamon Serrano and Spanish Chorizo to Paella pans and ingredients among other things. This is the "go to" place to import the best of Spain to your home so you can enjoy all the fantastic Spanish delicacies with your family and friends. (Click on the picture below to shop La Tienda)


---

The world's salty abyss

The world's largest salt flat! You may be wondering what must be so interesting about that? Originally there were lakes in Bolivia that came together and formed layers upon layers of salt that have become to be the worlds largest salt flat to date. Located in southwest Bolivia, there are many tours that go through there and along the way, one can see the many different colored lagunas, vibrant pink flamingos, local animals such as the Andean fox, rabbit and vacuna. The salt flat itself is indescribable. It is close to 4,000 meters above sea level so the Andean people there use coca leaves to calm their altitude sickness. What will catch you eye the most is the journey you take to get there and discover that civilization really has not touched this part of the world. There is a wonderful sense of simplicity to this life with minimal technology. You can stand outside and hear nothing for miles. The serene terrain that you will embark on in the tour Salar de Uyuni in Bolivia will be one to remember. To find more photos of Salar de Uyuni, visit www.damncoolpictures.com.


---
Powered by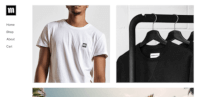 Create your own unique website with customizable templates.