Let's Talk Attire... ...You, Me, TODOS.
Marinière? Oui Oui!
Look sharp, elegant, and casual at the same time with the a blue striped shirt or as the French call it, a Marinière. It features a wide boat collar and trim slim fit. This year make the Marinière a part of your wardrobe. By Topman (Click on below Marinière to buy) +January 2012
Need an elegant touch?
Add any piece of jewelry to a dull outfit, instantly and easily. This flower ring from Topshop can add soft, beautiful colors to complete a not so exciting look. Accenting with jewelry, belts or hair accessories can characterize your image. (Click on the ring for Topshop.com) +January 2012
Its your time to shine
Want to go BOLD like Gaga, but not too overboard? Make a statement with these shiny gold heels to set that trend. These heels from Topshop are high enough to grab attention and spice up your 'going out' outfit. Be your own version of BOLD without tripping over (sorry Gaga). (Click on the heels below for Topshop.com) +January 2012
Pencil me in
You can still look sexy and classy while at work and give that little distraction for your coworkers. This sophisticated dress hugs the figure to accentuate exactly those assets. Pair this sleek pencil dress from Topshop with pattern tights and add extra color with a bright bracelet or heels. (Click on the dress below for Topshop.com) +January 2012
Feel lively and fresh, all the time

With an exquisite scent of freshness, Estee Lauder 'pleasure delight' is the perfume of this new year. Its base notes include sweet vanilla and caramel, middle notes of unique flowers, and fresh fruit smells for top notes. 'Pleasure delight' is the perfume that will leave men wondering the nature of your scent day or night as its one of the longer-lasting perfumes. Try it and be irresistable. (Click below for Estee Lauder) +January 2012
Less is more: a simple V-neck sweater
Saying these V-neck sweaters are versatile is an understatement. They are warm, comfortable, simple yet elegant. They are made of Italian Merino Wool and come in a variety of colors so you can combine, mix, match, wear it with a shirt and tie or even wear it on it's on. You can dress it up and dress it down or use it as a layering piece. It is cut in a smart athletic fit and is warm enough to sport on a chilly evening out. (Click on the picture below to buy or pick a few at the shop by Express) +January 2012
React to winter with a bomber jacket
Stay warm in elegant stripes
For a stroll on a chilly day to versatile layering piece, this Marinière style sweater will keep your warm and casual at the same time. Available at H&M. +January 2012
Wear a stylish V-neck
Accommodate your belongings and help children across the world
Wear what the athletes wear when off the pitch
We've seen countless Nike Athletes wear this tee shirt such as Cristiano Ronaldo and Ibrahimovic to name a few. Now you can wear one too. It comes in different colors to match your taste. By NIKE Sportswear (Click below to buy at Nike). +January 2012
Your socks should be as unique as your personality
Ditch your old white socks and upgrade to patterned/colorful socks when you go out. You can go bold with a bright color or keep it conservative with a neutral color, but anything except your old white socks. You can even experiment with different combinations with different shoes. Now you can compliment your outfit with unique socks that will surely stand out like these at H&M (Click on the picture below to see more). +December 2011
Take a look at fashion from the UK
It's about the fit
Making sure you look good in a suit is challenging. No matter where it's from or what it is, the most important thing is to get a proper fit. A great suit that doesn't fit properly doesn't look so great. It's all about how you wear the suit, don't be afraid to go a size down. If the pant legs or sleeves are too long go to a tailor. Wearing a properly tailored suit is going to stand out. Better yet, go for a slim-fit on the pants. Buying a suit should be exciting, not stressful. Make it exciting by making sure it fits and you'll feel absolutely confident about it. Also remember if you buy a two button suit leave the second unbuttoned (Jacket & pants by zara, click picture below). +November 2011
Wear a bold tie
Ties should make statements. Wearing a preppy stripped tie is great for many occasions be it for a graduation or on a dressy weekend day. Ties like these are smart and versatile. Every man should have one at his disposal (stripped tie by Asos free shipping click on picture below). +November 2011
They're perfect for the casual weekend look
These Gap 1969 Jeans are some of the best and most comfortable slim fitting jeans out there. They have a raw indigo wash which is sleek and modern and you can dress them up or down, perfect for the weekend "look" whether you're going out day or night. They are occasionally on sale. Get these and they will quickly become your "go to" pair of jeans (Refer back to TODOS for special coupon codes for this particular piece). Link to Gap.com page below. +October 2011
Walk comfortably in style
Wearing a watch comes in handy
It's always good to wear a watch on a daily basis, you never know when it'll come in handy. Check out this watch by Swiss watchmaker Swatch. The name of the watch? Black Suit. It says it all in the name. It is phenomenally light weight, smart looking, and black goes with everything so you can wear it all week long. By Swatch.com (click on the picture below to see more). +October 2011
Upgrade your outerwear
Shoes to wear with shorts
Powered by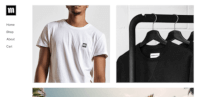 Create your own unique website with customizable templates.