+attire in summer 2012... ...you, me, TODOS.
---
Add any piece of jewelry to a dull outfit, instantly and easily. This flower ring from Topshop can add soft, beautiful colors to complete a not so exciting look. Accenting with jewelry, belts or hair accessories can characterize your image. (Click below for Topshop.com)

---
Want to go BOLD like Gaga, but not too overboard? Make a statement with these shiny gold heels to set that trend. These heels from Topshop are high enough to grab attention and spice up your 'going out' outfit. Be your own version of BOLD without tripping over (sorry Gaga). (Click on the heels below for Topshop.com)

---
Look sharp, elegant, and casual at the same time with the a blue striped shirt or as the French call it, a Marinière. It features a wide boat collar and trim slim fit. This year make the Marinière a part of your wardrobe. By Topman (Click on below Marinière to buy)

---
Walk comfortably in style
Want to go out in a casual outfit? Want to top it off with comfortable and casual shoes? These loafers from ALDO called the McGilvery are quick to put on, look stylish, and weigh super light. (Click below for ALDO webpage).

---
We love T-shirts but the problem with T-shirts is, everyone wears them! T-shirts use to be these boxy cut plain colored pieces of fabric with a "square cut" manufactured for mass production. Well truth be told the body is not shaped like a square. Many years ago European designers figured this out and started coming out with fitted form fitting T-shirts and thanks to their direction there are more and more out there today. They were still plain but at least they fit well. Now fashion's change agent are stripes and unique collars that stand out. In come v-necks, rounder deeper necks that accentuate more of the form of the body. Take for example these bellow. Exhibit one, the red striped v-neck shirt. The red and white stripes stand out and the blue collar adds a character to it. Character is a good thing. Exhibit two, in front it features a simple white front and a subtle pocket with stripes and a wider neck. The back reveals a bold stripe pattern, we love it and the colors are quite tasteful, it just works. T-shirts are great because you keep it simple, well now you can be different. Do both: keep it simple and be different. +JG:PG for TODOSLifestyle.

---

Having a manicure with that finishes off with beautiful shiny nails, is every girl's dream! Don't beautiful hands and especially glossy nails make all the difference? When I have polish on I tend to act more chic. I accessorize my outfits in different fashions and I seem to be gentler, I appear much more elegant! Over the years, this dream of having beautiful nail polish on my nails has been shattered by nail polish that chips off by first contact I make, normally when I pull out my purse to actually pay for the manicure I just received. Even at home, I am cautions by walking with my hands on the sides of my body for a while, and even then the polish manages to chip off, some way it just happens! Well, I have news for you, my girl friends. I have found a solution to long lasting beautiful nails. It is called Gelish and it is literally a dream come true. First off, it dries instantly, so no more walking around whilst holding our hands up in the air, for hours. Second, the colors are shiny, just as they appear in the magazines; the difference is the shine is actually present on your nails, instead of on the models hand in the magazine . Third and most importantly, we are students or we have busy jobs and we cannot afford the time to worry about nails every night. If you want to look professional, you cannot have the long acrylic nails. They just do not look professional and frankly, they do not even look healthy and clean if you have had them for a while. I work in health care, and I want to have a natural looking, yet fun nails at work. Also I play the piano, so I cannot have long nails. The beauty of Gelish is it looks good even on short nails. It cost a bit more than your usual manicure and you do have to make the trip down to your nail salon. But, getting your nails done every 21 days is fun, a little break we all deserve. In terms of costs, think about all the money and time you spend on re-applying your nail polish, especially with darker colors. Seriously ladies, chipped nail polish is not attractive. It just looks messy, as if you do not take care of yourself. It is time to get the nails you always dreamt of. Even in black and white, your nails will always shine! +Soodeh Nezam for TODOSLifestyle


---

When it comes to exercising I find continuity and consistency are what I look for in gear. Continuity in terms of product value, so each time I purchase exercising gear I look to get a similar mould. Consistency in terms of results from the gear and the way they translate to exercise. The past years I have always gone for white shoes and I always find I can consistently perform better wearing white color shoes. This placebo effect allows me to visualize myself before a run in white shoes and gives me consistent results. Two years following I have wore the same pair of shoes, white Nike DART 7's and they served me extremely well but I felt time had come to upgrade so I treated myself to ASICS' Gel Radience 5. This shoe not only provides continuity, same feel similar look identical color but also consistency when running.

ASICS have notoriously shift themselves among the best in the exercise gear. Their products are backed up by scientific reasoning to aid runners and generally exercisers around the world. The Gel Radience 5 has an open mesh to allow the foot to breath and give it a light feel when wearing it. ASICS Trusstic System is a part of the shoe that supplies stability and prevents knee injuries. Another feature of the shoe is the ASICS High Abrasion Resistance Rubber or commonly known as AHAR. This means the shoe can be used on any sort of surface when running, whether you are an active commuter running to and from work each day on sidewalks or are an off road runner getting ready for a marathon. ASICS give so much detail to the production of shoes that they have developed the lace's eyelets to be the right size for easy adjustment when you either have a lace loose or want to tighten them.

I must admit I am not an expert when it comes to shoes and technology but I assure you when I put on my white ASICS I find myself on a continuous and consistent path to achieving my daily run. ASICS shoes may not be your choice but if you are a regular exerciser getting yourself in the right set of mind is the most important aspect before a run and the right set of gear can do that for you. Figure out what running shoes make you tick and be sure you have a pair that will provide continuous and consistent results. Alex Kosmas for TODOSLifestyle

---
Powered by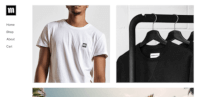 Create your own unique website with customizable templates.