+attire in fall 2012... ...you, me, TODOS.
---
Your socks should be as unique as your personality
Ditch your old white socks and upgrade to patterned/colorful socks when you go out. You can go bold with a bright color or keep it conservative with a neutral color, but anything except your old white socks. You can even experiment with different combinations with different shoes. Now you can compliment your outfit with unique socks that will surely stand out like these at H&M (Click on the picture below to see more).

---
With an exquisite scent of freshness, Estee Lauder 'pleasure delight' is the perfume of this new year. Its base notes include sweet vanilla and caramel, middle notes of unique flowers, and fresh fruit smells for top notes. 'Pleasure delight' is the perfume that will leave men wondering the nature of your scent day or night as its one of the longer-lasting perfumes. Try it and be irresistable. (Click below for Estee Lauder)
---
A man's lesson in shoes
For those of you that have seen the romantic comedy film "Crazy, Stupid, Love" starring Steve Carell and Ryan Gosling, you that in Gosling's character helps Carell's character rediscover his manhood. Here's a hilarious scene where Jacob (Gosling's character) takes Cal (Carell's character) out for a new shopping makeover. In this clip Jacob calls out Cal for his "Steve Jobs" grandpa shoes, making a point to Cal that he should start wearing something more stylish, proper shoes for adults and he does it in a quite alarming way. The shoes below on the right by Aldo are great to wear during the week in a suit or out on a night in the town. They have the perfect balance of retro and modern shoe aesthetics, with a wing tip design, contemporary leather finish, and two tone color. They're the stylish shoes Jacob would recommend to Cal to buy in video above, and frankly so do we. (Click on the right to buy at Aldo Shoes)

---
Rent The Runway was born in New York City. They offer a large selection of designer labels in gowns and accessories. Rental prices range from as low as $25 up to $200 for fashionistas that are on a budget. Great for special occasions such as weddings , proms , birthday bashes, or even a weekend gateway to a luxurious destination. Rent The Runway is as easy to use. You simply select the dress , choose the date you would like it to arrive and enjoy it for up to 4 or 8 days. Then simply mail it back with the envelope provided by RTR. A few days later feel free to rate the dress and service. This rental service is currently only available in the U.S. For more information about this incredible service follow the link below. +Esperanza Cid for TODOSLifestyle


---
Wearing a watch comes in handy
It's always good to wear a watch on a daily basis, you never know when it'll come in handy. Check out this watch by Swiss watchmaker Swatch. The name of the watch? Black Suit. It says it all in the name. It is phenomenally light weight, smart looking, and black goes with everything so you can wear it all week long. By Swatch.com (click on the picture below to see more)

---
Powered by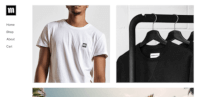 Create your own unique website with customizable templates.