Let's talk wellness... ...you, me, TODOS.
---
And the winner is ….POMEGARANATE JUICE!!!
These days Antioxidant is the trendy label for drinks and juices in the café and smoothie bars. It is of great value how much everyone is becoming aware of free radicals and their damage in the body and the power of antioxidants to combat the damage. This fact has created a great marketing slogan for food companies making fruit juices. We come a cross phrases such as "contains super antioxidants " everywhere, SO how do we decide which claim is true?

Scientists have put these claims to test! They compared common consumed juices such as grape juice, berry juices (blueberry, strawberry, blackberry), apple juice, orange juice, and pomegranate juice, acai juice, and even ice tea to test and compared them in not only one aspect but four aspects that would make these fruits the most potent antioxidant.

After an intense competition of all these fruit juices, pomegranate juice won in antioxidant potency by at least 20% in every four category of competition!!

This is of remarkable importance, as we see the antioxidant label on every drink these days!

During all my years living in the U.S, I have not seen the consumption of pomegranate to a great degree. Even now in Sheffield, United kingdom, I do not see many people eat them. I often hear how people think it is too much of a hassle to eat pomegranate and get the juice out!

As Persians, pomegranates are considered our main fruit, especially during the winter. We use the pomegranate paste in our delicious dish, Fesenjoon, and eat pomegranate or its juice on daily basis.

Pomegranate has amazing effects on the skin, such as keeping it hydrated during cold season. I often hear from my non-Persian friends that Persian women tend to age gracefully. I have been thinking about that and one of the big factors in the diet of Persian women is pomegranate! Not only they eat and drink it a lot, they cook with it. They also have been using the crunched seeds as facemasks for many years now.

Only in recent years, Hollywood dermatologists have revealed their secret dietary regiment they advise to celebrities for a glowing skin, which is pomegranate!!

I am going to show you how you can make your own pomegranate juice in a very easy and cost effective way, so you have the juice with the highest antioxidant potency, the most trendy one, in your diet!

Holding the pomegranate in your hand, press on the seeds with your thumbs. This way you are squeezing the juice out of the seeds, do it all over the pomegranate.

When the pomegranate feels soft all over, make a small whole in it with a knife and squeeze the juice out in a glass. TADA! Just like that you have your pure pomegranate juice. To crunch your thirst in this fabulous summer, just add a couple of lime drops in it. There you have it, your perfect, super antioxidant juice! +Soodeh Nezam for TODOSLifestyle +May 2012

---
Powered by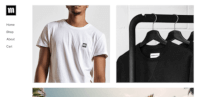 Create your own unique website with customizable templates.