Let's talk music... ...you, me, TODOS.
---
A New Genre in Electronic Music: the Balkan Beats
You hear the hits every summer on the radio, the beach bars, and at the clubs. A new age in electronic music has been taken over by Balkan deejays, from countries like Romania and Greece. From the famous Edward Maya to the up-and-coming Mark Angelo, these deejays are producing some of the catchiest tunes in Europe. With a nice purpose of bass and lyrics catchy and sweet, we know how to sing and dance to these songs. Enjoy the postings. +November 2011

Powered by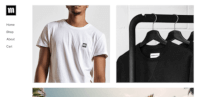 Create your own unique website with customizable templates.