Let's talk sport... ...you, me, TODOS.
---
A Look Back At Euro 2008
Just 4 years ago all eyes set on Austria-Switzerland. Italy were World Champions, Greece were defending European Champions. England had failed to qualify despite an All-English final in the Champions League that year. Manchester United, lead by Portuguese international Cristiano Ronaldo won the Champions League edging out Chelsea in penalties in the Final held on a rainy European night in Moscow. Cristiano Ronaldo held the title of the World's Finest Footballer winning the FIFA Player of the Year. The French were without Zidane. The always dangerous Dutch were in the Group of Death along side with Italy and France. Portugal had Ronaldo. Germany had a new coach with familiar faces. Spain was known as an underachiever in major competitions. Russia was led by Dutchman Guus Hiddink and playmaker Andrei Arshavin. Turkey was looking to make an impact and that's exactly what happened. The games begun and Spain stood firm. Germany stumbled but advanced. Turkey made waves with amazing comebacks to rally and advance to the knockout stage capped with an unbelievable comeback against the Czech Republic. The Dutch destroyed the Group of Death. The French faltered without Zidane. The Champions (Greece) couldn't find the magic from 2004. Croatia looked strong. Russian manager Guus Hiddink famously said "I want to be the traitor of the year in the Netherlands" before his side took on the the Dutch. Russia emerged and upset the powerful Dutch with an inspiring performance from Arshavin. Spain played beautifully to the final led by an array of goals by David Villa. Turkey once again rallied from the brink of elimination to upset Croatia. Germany powered to the final. It was Germany again or Spain at last and as history proved it was Fernando Torres' goal that gave Spain the crown. Will history repeat itself 4 years later, can Spain repeat? Is Germany prime to lift another European Cup as the great German teams before? England is back. France shows potential. The Dutch are eyeing to return to another final. Who will be the surprise nation to emerge? The answers and games begin on June 8th. Until then reminisce with this great montage of what was Euro 2008. Knowing what happened in the past is important in predicting the future. It's also good for debates, bets, and casual conversations about the Euro 2012. +JG:PG for TODOSLifestyle +May 2012

---
Powered by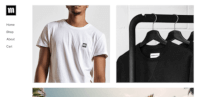 Create your own unique website with customizable templates.